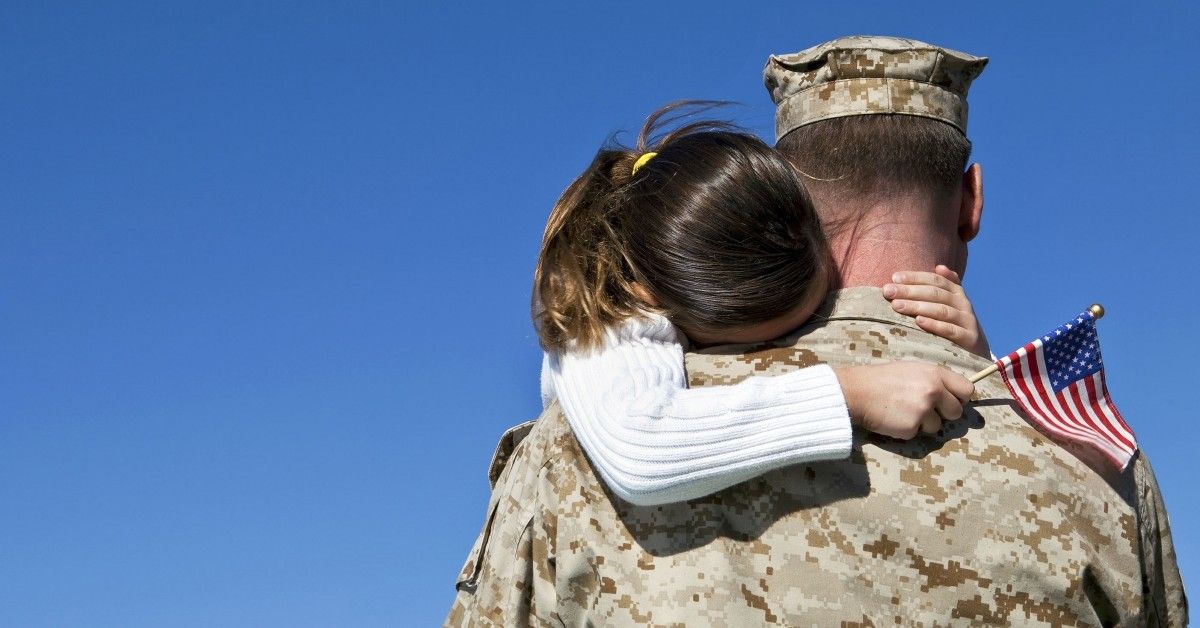 Military Counseling: What You Need to Know
The brave men and women who serve in our armed forces experience a very unique set of environments and requirements during their service careers, and these experiences can vary greatly based off of military branch, rank, location, etc. But the severe and traumatic events that some service members might experience in combat, combined with the intense commitment of serving our nation, can have a very strong negative impact on the mind.
These military experiences are very different compared to the experiences of the general population. And for those who return back to their homes, adjusting to normal society with the mental impact of their experiences can be extremely difficult and feel impossible. For such a specific yet consistent issue that is affecting active personnel and veterans all over the country, specific and consistent counseling might be a solution. Life Skills Awareness has a number of highly-qualified counselors that have experience working with military personnel and want to focus on addressing your needs and concerns through counseling.
Relevant Issues Life Skills Awareness Can Address
The unique and occasionally traumatic experiences that members of our military experience during their service can have profoundly difficult effects on their mental health and daily lives. Whether it is post-traumatic stress disorder, strained family relationships, or difficulty assimilating into civilian life, there are a number of possible life and mental health issues that affect military members. Sometimes, these problems need to be addressed for the sake of your life, your family, and yourself. Life Skills Awareness counselors can help with a number of issues that affect both active and inactive service members. These include:
PTSD (Post-Traumatic Stress Disorder)
Struggling family and interpersonal relationships
Feelings of estrangement or isolation
Feelings of apathy or disconnectedness
Anxiety and/or depression
Dangerous coping mechanisms, like substance abuse
These issues are rarely things that should be kept to yourself, or bottled up and not dealt with. Serving in the military requires tremendous amounts of sacrifice and discipline, which is one of the reasons why there is such massive national respect for service members. But that sacrifice and discipline can take a toll, and that toll shouldn't be something that you have to deal with alone.
Why Counseling?
In our current society, there is a recurring stigma that is associated with utilizing therapy and counseling, especially within military ranks. Access to counseling has improved over time, but the military and society itself are a long way from providing the necessary mental care and service that active and inactive members need. Life Skills Awareness wants to be a provider of these services to any and all members of the military, whether or not they think they need it.
Attending boot camp, committing yourself to a selfless cause, deploying overseas, experiencing combat, losing friends and fellow soldiers, coming back home and seeing old friends, assimilating back into society, redeploying; these are all common experiences for military members that can cause trauma and issues in even the strongest of people and minds. Struggling with the mental impact of these experiences is not a weakness. Taking the leap of using counseling is a difficult thing to do and requires a lot of strength and courage, but it's a critical step that service members can take to improving their situation and their mental state.
Military Counseling with Life Skills Awareness
The transitions, challenges, and trauma that military members undergo can be emotionally, mentally, and physically taxing for themselves as well as those around them. But these concerns should be heard, and those suffering should never have to go at it alone. Life Skills Awareness works with active-duty service members, service members on-leave, veterans, and military families to help manage these issues, and provide problem-solving solutions that can turn into life-long benefits. We are also a provider of Tri-Care and TriWest insurance. Don't be afraid to ask for the help you deserve. Give us a call today, and schedule an online or face-to-face appointment.