Military Personnel and Family Therapy
Counseling Services to Strengthen Family Bonds
The Benefits of Counseling for Military Members & Their Loved Ones
Our highly-qualified counselors have experience working with military personnel, offering confidential, face-to-face sessions for both active and inactive members. Service members and their families should have access to nurturing environments where they are able to address and improve personal and home issues. At Life Skills Awareness, we focus on building a resourceful and trustworthy relationship with you by specifically addressing your needs and concerns and finding a therapist that best fits you.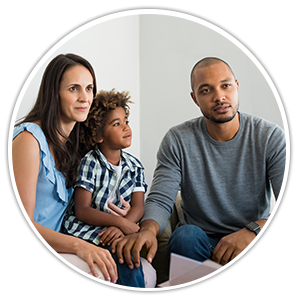 Relevant Issues that Could be Addressed in Face-to-Face Sessions:
POST-TRAUMATIC STRESS DISORDER
STRAINED FAMILY AND INTERPERSONAL RELATIONSHIPS
FEELINGS OF ISOLATION, ESTRANGEMENT, OR DISCONNECTEDNESS
SYMPTOMS OF DETERIORATING MENTAL HEALTH
SUBSTANCE ABUSE AS A COPING MECHANISM
Military and Family Counseling
There are a number of unique challenges that service members face, regardless of their activation status. Military personnel have undergone many transitions in their life that are emotionally, mentally, and physically taxing. Some, if not most, of the issues that service members encounter can be difficult to talk through with friends, family members, and even themselves, putting strain on their personal relationships and leading to feelings of isolation and detachment.
Serving in the military can be a difficult journey for all of those involved. Whether it be an active or inactive member or their families, counseling support and resources are offered to ensure that concerns are heard and individual needs are met. We work with active-duty service members and their immediate family to offer tools and resources to help manage these issues and give problem-solving solutions for life-long benefits.
If you or your family are being challenged by specific issues stemming from serving in the military, don't hesitate to call Life Skills Awareness to set up an appointment. To ensure that every service member who seeks support is taken care of, we are a provider of Tri-Care & TriWest insurance.
Here are some of the things that we consider when we receive a new patient that used to or still serves in the military:
PTSD
PTSD, or Post-Traumatic Stress Disorder, is one of the most common conditions that people who served in the military can have after a traumatic experience — which could be combat, loss, and so much more! PTSD can be characterized by four different symptoms. Each one of the following symptoms can branch into more detailed stress-inducing issues that can affect a person and, in some cases, it can become a very difficult situation to deal with alone.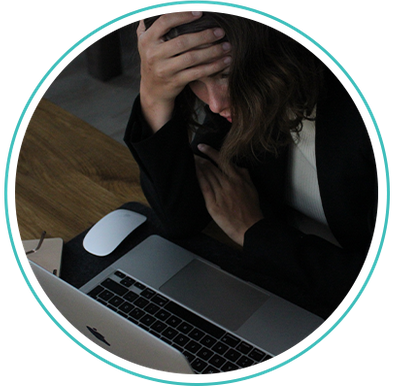 Reliving Events
Reliving events can involve having recurring thoughts, dreams, nightmares, flashbacks, and more that force the individual to remember, sometimes in detail, previous life events that left a scar. These events are uncontrollable, and for many people, these often have a trigger which makes the event appear.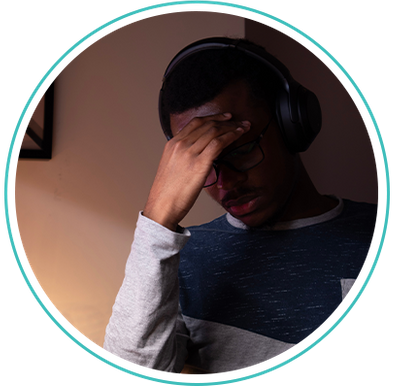 Avoidance
Like the title says, people who react through avoidance typically stay away from social situations, become emotionally numb, feel detached from everyone around them, and many other ways that can slowly push away even from the people they love.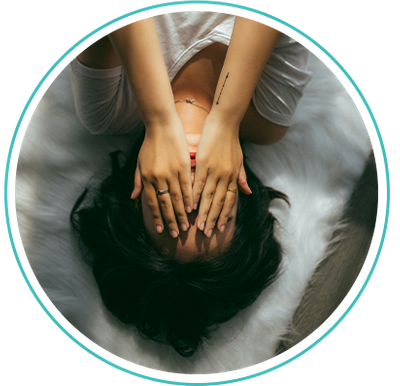 Hyperarousal
Some of the most common factors of a PTSD patient with hyperarousal is that they are extremely vigilant and constantly scanning their surroundings looking for danger or potential threats. This condition can make the person irritable or become startled easily.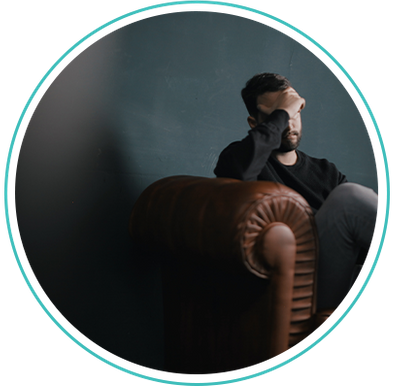 Negative Thoughts, Moods, or Feelings
People who go through this PTSD branch often feel guilty about the events that created the situation in the first place. Sometimes, in cases like this, people tend to criticize and blame others for the events, or they end up losing interest in people or activities.
It does not matter what situation you or your loved one might be going through, our therapist and counselors are here willing to help and provide you with the right tools to assist you. Contact our team today to learn more about our military counseling services or any of our other services!
What Set Us Apart From Other Counseling Services?
At Life Skills Awareness, we believe in an open and safe space for all of our patients. Our counselors and therapists are highly-trained and educated, and with decades of combined experience, we are confident that we can help you with your situation.
Our main goal is to assist you in advancing and learning about your situation so you can find a comfortable place to start growing and healing. We are firm believers in not only being there for you as a supporting figure, but also to provide you with the right tools that, for years to come, can help with your current and future situations.
Don't hesitate to contact us; we look forward to hearing from you and being able to set you up on a path to a better and happier life.