Find Solutions With Help From Dedicated Counselors
The history of the United States and its treatment of people with disabilities is not a pretty picture to look back on. From mental hospitals that were more prisons than support systems to shutting down those "hospitals" and letting patients fend for themselves on the streets, the history of people with disabilities in America is one of mistreatment and legislative predation. As much as the U.S. and the perspective towards people with disabilities has experienced positive change over the years, some ideas and policies still remain from the past, and the 5150 legal hold is one of those policies. Instituted in 1964, a 5150 legal hold allows someone experiencing a severe mental crisis state or episode to be detained, even against their will, in a hospital for up to 72 hours if they are assessed to require it by a mental health professional.
It's clear how this policy could be abused in a past culture that did not understand much regarding mental health and those with mental disabilities. But in the modern era, with modern knowledge and compassionate perspectives, a 5150 legal hold can be a necessary method to immediately help someone in a crisis state from inflicting more harm on themselves or others. For such an important yet precarious assessment, the more knowledgeable and compassionate an assessor can be, the more likely that 5150 holds can be used for good, and actually offer opportunities for meaningful support. Life Skills Awareness in California has a number of authorized 5150 and 5585 writers that not only have the knowledge and experience to accurately assess but also have the compassion and care required to ensure the proper treatment and needs of each individual in question. Learn more about our 5150 legal hold process today, and see how our team at Life Skills Awareness can serve your needs.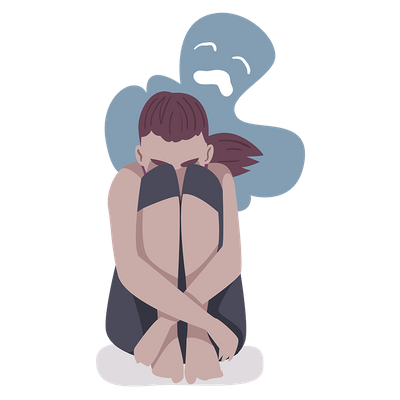 5150 and 5585 Writers at Life Skills Awareness
A 5150 or 5585 hold might seem like an antiquated way to approach the situation of someone experiencing a mental health crisis, but in the modern reality with a modern perspective on mental health, it can be an effective way to protect someone from the potential harm they could do to themselves or others in this crisis state. There are a few requirements an individual has to meet in order to be considered for a 5150 hold, mostly being one of three things: are they a danger to themselves, are they a danger to others, or are they gravely incapable of providing their own food and shelter. The purpose of a 5150 hold is not intended to punish, but to mitigate potential harm and damage as much as possible by keeping someone experiencing a crisis under controlled watch. A 5585 hold is intended for use in the same situations as a 5150, but applies to minors under the age of 18.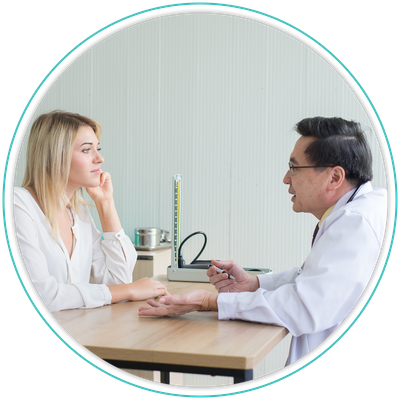 The process begins with someone taking their friend or loved one who is experiencing a crisis state into the hospital. After hospital members medically clear the individual for any treatable conditions or symptoms, they determine if they require an assessment for a 5150 hold. That's where our experienced and compassionate 5150 writers from Life Skills Awareness come in. We visit the hospital and administer a "Crisis Assessment Evaluation for Further Assessment and Intervention" to the individual in question, where our 5150 writer asks questions and observes to determine if the individual may need a 5150 hold. At Life Skills Awareness, this process is done with the needs of the individual and their loved ones in mind, ensuring that if a 5150 hold becomes necessary, it is only done out of genuine care for the individual and what could help them. Our team will utilize their mental health experience and knowledge to make sure that a 5150 hold is the best possible solution for the individual.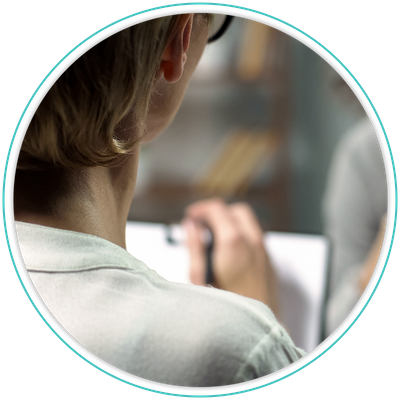 Life Skills Awareness works with hospitals all around the southern California area to provide the 5150 and 5585 hold assessments and form writing needed to help individuals in a state of crisis. Hospitals in the area seek us out, because they know that we offer the best combination of knowledge, experience, and compassion, and all three are needed in abundance in order to properly assess and write a 5150 hold. The hold is an involuntary detention for up to three days of another human being, so the process of proper assessment is crucial to ensure that the process will be beneficial rather than punitive or detrimental. And to provide a proper assessment with the individual's mental needs in mind, you need a trusted mental health professional who is dedicated to helping people with disabilities, like our team of 5150 writers at Life Skills Awareness.
Authorized 5150 Writers in California - Life Skills Awareness
For anyone who has a loved one experiencing a mental health crisis, it can be scary and traumatic to experience for both parties. Seeing the person you care about in such an extreme state of confusion or anger or despair, or being that person is a very serious thing, and in a world that has mostly responded to these crisis experiences with judgment and an iron fist, it's crucial to have a compassionate and knowledgeable perspective. That's what Life Skills Awareness in California is here to do. Our mental health experts have decades of combined experience providing quality mental health counseling services to folks all over southern California, and we apply that same knowledge and compassionate support to our authorized 5150 and 5585 hold writing duties. See how a compassionate approach to a 5150 hold can make a difference and reach out to Life Skills Awareness in California today.