If you or someone you know is struggling with suicidal thoughts or feelings, know that you are not alone. Life Skills Awareness (LSA) is here to provide individuals just like you compassionate support and resources to work through this incredibly difficult time. We understand that seeking help and online counseling services can be intimidating, but our non-judgmental team is here to support you every step of the way. Whether you need immediate support or ongoing teletherapy counseling, we're here to help you navigate life's challenges and find hope for the future.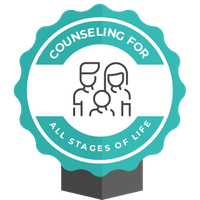 Counseling For All Stages of Life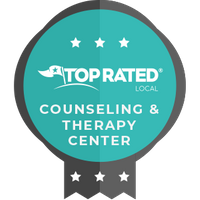 Top Rated Local Counseling and Therapy Center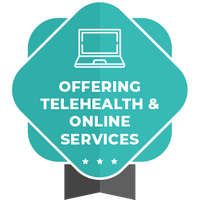 Offering Telehealth and Online Services
Offering You Compassionate and Effective Help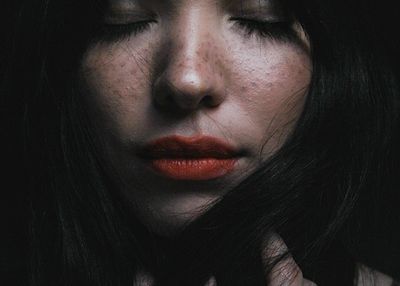 Life Skills Awareness offers suicide intervention services for you or a loved one. These services are designed to help de-escalate situations through compassionate and experienced counseling. If you or someone you know is having thoughts of suicide or self harm, do not hesistate to reach out. Our therapists are on standby to offer you the best solution possible.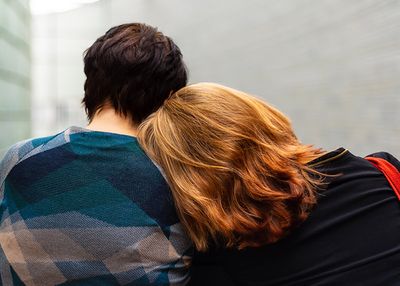 Our services are targeted towards de-escalation without emergency or law enforcement services initially getting involved. Our crisis intervention services are geared towards understanding and offering help to the person in need. Whether this is addressing a specific situation or helping them work through and communicate a specific issue, we can help.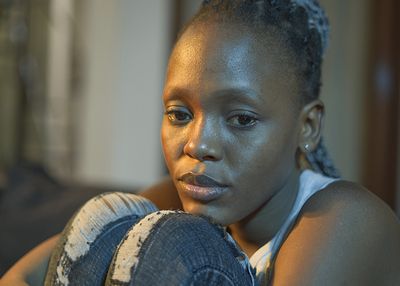 These services will allow us and you to gain a better understanding of the individual and what the next steps should be. This will help us figure out if we are able to de-escalate or if we need to seek further help or medical attention. The goal of our prevention program is to assist the person in need, while keeping them calm and ultimately out of harm's way.
Common Reasons Individuals May Feel Suicidal
According to the CDC, in 2020, an estimated 12.2 million American adults thought seriously about suicide. It is the 10th leading cause of death in the United States and the second leading cause of death for those between the ages of 15 to 34. If you are experiencing suicidal thoughts, you are not alone. At Life Skills Awareness, our goal is to help you or a loved one who is experiencing these thoughts understand that you should not feel ashamed about struggling with something so many other people are also experiencing. Here, we will discuss some common reasons that an individual may feel suicidal.
Although each situation is unique and personal to the person experiencing suicidal thoughts, there are common factors that can contribute to or lead to these thoughts. Mental illness, although not a direct cause of suicidal behavior, can cause hopelessness and depression. When someone with mental health struggles is overwhelmed by their illness or other life events, it can lead to suicidal thoughts. Mental illness is something many people face at some time during their life.
Social isolation, feeling as if you don't have a support system, can also cause suicidal thoughts. Not having people to turn to for support and comfort makes navigating life's hard times difficult. But many people feel this way, it is a very normal experience. Life Skills Awareness can help you connect with others and provide you with the skills needed to seek your support system.
Bullying and abuse, financial hardship, chronic pain, traumatic events, and many other factors can lead to suicidal thoughts. If you or a loved one are feeling overwhelmed as a result of these common reasons, you are not alone. This is a normal experience that many people have. There are many ways to combat these feelings and help you take control, such as therapy services for mental health.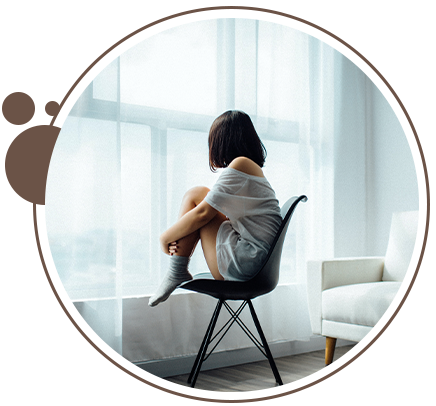 The World Needs You! Goals of Suicide Intervention
You or your loved one who is struggling with suicidal thoughts deserve to have the right resources and support to help you navigate these thoughts safely and begin healing. The fact is, the world needs you here, and Life Skills Awareness wants to help you see this too. These hard times may feel insurmountable, but with the right care and intervention, we know that it is possible to de-escalate the situation. Our team will bring the compassion you need to see that your life is invaluable and that the world would never be the same without you. Our goal is to de-escalate situations with suicide prevention and intervention services. Please contact Life Skills Awareness today if you need our services.
How Family Systems Can Help
Family systems are one way to provide support and extend compassion to you or your loved one having thoughts of suicide or self-harm. At Life Skills Awareness, we provide family systems therapy services to create a comfortable space to discuss de-escalation services. This therapy can be incredibly helpful if you are experiencing suicidal thoughts by uncovering root issues within the family unit, helping each member understand the experiences and thoughts of the other, and bringing you to a united and compassionate space to discuss what can be done to provide you with the support you need.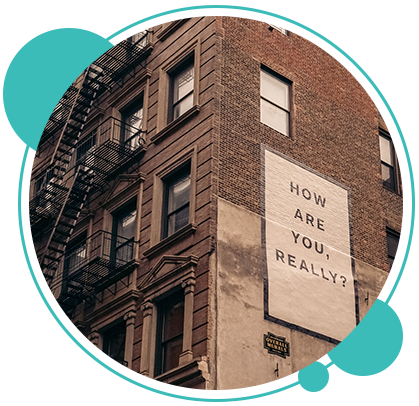 Common Signs that Suicide Intervention is Needed
There are many warning signs that suicide intervention is needed. If you or someone you know is experiencing one of the following, it is essential to seek help as soon as possible.
Talking about wanting to die

Feeling hopeless

Creating a plan for suicide

Acting reckless or engaging in risky activities

Feeling trapped

Experiencing dramatic mood changes

Changes in sleep patterns

Giving away possessions or saying goodbyes
There are other signs that intervention services are needed, and you know yourself and your loved ones better than anyone else. If you have any reason to be concerned, the team at Life Skills Awareness is available to answer your questions and provide you with guidance.
Life Skills Awareness strives to help you understand that you are not alone. We are here to provide you with suicide intervention services, no matter why you or your loved one needs them. Coping skills, mental health care, and de-escalation services are available to you. Contact us today to learn more.
What to Do When Someone is Feeling Suicidal
If a friend, family member, or someone you know is feeling suicidal, it's essential to take their distress seriously and act quickly. It's important to listen to them without judgment and let them know that you care about their well-being. If he or she is exhibiting the behaviors and warning signs listed above, calmly but strongly encourage them to seek professional help from a therapist, counselor, or other mental health professional who can provide specialized support and treatment. Life Skills Awareness can help California individuals and persons across the country identify these feelings and de-escalate the situation.
However, it's crucial to take any suicidal threats or attempts extremely seriously and seek immediate emergency medical attention for your friend or loved one if necessary. Remember, there is hope, and with the right support and treatment, individuals experiencing suicidal thoughts or feelings can overcome these challenges and find healing.
Help When You Need It
If you or someone you know is in need of help, specifically suicide intervention services, connect with our experts today. We understand how difficult it can be to be someone experiencing thoughts of self-harm or other dangerous thoughts. Help is available and our effective therapy practices can be utilized to help improve communication, gain a better understanding of the situation, and offer a clearer path of what next steps need to be taken. We are here for you. Don't hesitate, no question is too big or small, or even if you have the slightest inclination that someone may be in harm, we're here.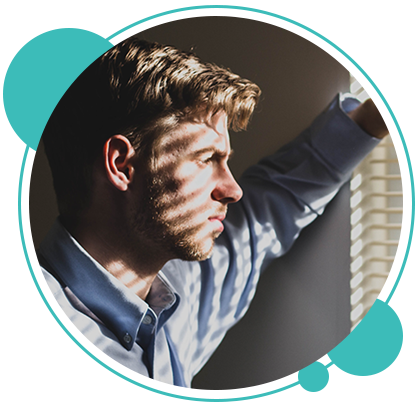 What We Do
Our suicide prevention and intervention services are specific to help de-escalate the situation. We offer an over the phone assessment type conversation that allows us to gage and understand the situation in order to offer help. This phone conversation is private and discreet allowing you or the individual to feel safe and confident in their discussion. We understand that many times when it comes to suicide prevention law enforcement and first responders can get involved which sometimes can make the situation more intense and difficult. Our goal is to help de-escalate the situation by making it a comfortable and compassionate conversation.
Please be aware if you're having an emergency or need in-person/immediate help, call 911. If you or someone's life is in danger, seek emergency help.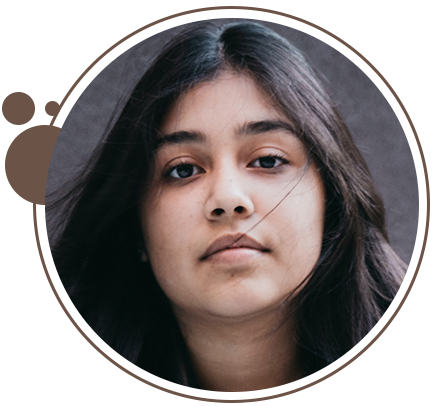 Who We Are
The therapists at Life Skills Awareness utilize a systematic and holistic approach to our individual, couples, family, and group therapy services. Our goal is to identify problems and provide interventions that implement change and support throughout the therapy process and beyond. Early intervention, family inclusion, and utilization of community resources are essential to LSA's treatment approach. We also offer a variety of services from life coaching, telehealth and other online services. We pride ourselves in giving you compassionate and kind help and are here to help you with whatever you may need. Get started and make a change today.
Our Other Online Counseling Services
Life can be challenging, and sometimes we all need a little extra support. That's why LSA offers a range of services to help you navigate through particularly difficult times. Our Substance Abuse Intensive Outpatient Program, for example, provides a completely free, supportive, and structured environment for individuals struggling with addiction. For individuals who may be living in a dangerous household situation, our domestic violence support services offer a safe and confidential space for those experiencing intimate partner violence, including counseling and advocacy services. No matter what challenges you may be facing, we're here to help.
At Life Skills Awareness, we believe everyone deserves access to quality mental health care, regardless of their location or circumstances; this is why we provide individual therapy and teletherapy counseling in California and beyond regardless of a person's race, religion, socioeconomic status, or political affiliation. If you're worried about yourself or someone you love, please contact us for suicide intervention resources.