Marriage Counseling
Support & Guidance From Compassionate Therapists
Find Solutions With Help From Dedicated Counselors
For most people in the world, we strive our whole lives to find the right partner or soulmate. With an evolutionary motivation in the back of our subconscious, we have an inherent desire to seek out those we are attracted to and those who make us feel good about our life, and through societal customs and ceremonies, we look to affirm and legitimize that attraction and connection by marriage. Finding a person and establishing a connection that is worthy of the commitment of marriage is no easy task, and some people go their whole lives searching and hoping to find that special someone. However, even for the lucky ones among us who do find that person and marry them, it's not like fairy tales or relationships in story books.
While "happily-ever-afters" do exist, even the best and most compatible marriages still require a hefty amount of commitment, sacrifice, and overall work to get the best out of them for both parties. Sometimes that work involves something as simple as improving communication pathways, and sometimes it involves something more intense like marriage counseling. However your marriages' current condition is, it will always require work and effort from both sides in order to cultivate it into the marriage of both of your dreams. And while it may not seem like it, marriage counseling is a great first step towards achieving those dreams. Life Skills Awareness in Hesperia proudly offers marriage counseling services, as well as relationship counseling services, and a variety of other counseling and therapy services. Keep reading to learn more about our marriage counseling services and how they can serve you and your spouse!
Marriage counseling can be the first step in cultivating your relationship for the better
Marriage Counseling: Solutions With Dedicated Counselors
For many married couples who are considering marriage counseling, attending counseling or even bringing up the idea of marriage counseling to your spouse may feel embarrassing or shameful. It may feel like you are submitting to the fact that your marriage is having problems, and that it's the beginning of the end. But in reality, marriage counseling is one of the stronger signs of commitment you can show to your spouse or show to each other within your relationship. Like we mentioned above, every marriage has problems and no marriage is perfect; everyone who has ever been married has clashed with their spouse and had issues regarding their relationship. The only way to improve a relationship that has problems is acknowledging the existence of the problems in the first place. Attending marriage counseling is not only a clear acknowledgement of problems, but a clear sign to your spouse and your relationship that you want to seek help and make things work. You might feel embarrassed or uneasy at first, but it is truly the first step in the right direction for many married couples.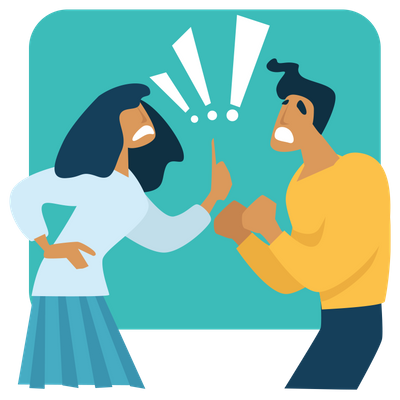 The types of issues that you and your spouse may be encountering in your marriage will be different for every couple and every situation, but there are a number of common issues that many couples often face. These can include but are not limited to:
Pre-Marriage Counseling

Problems With Communication

Intimacy Issues

Recovery From an Affair

Recovery From a Divorce

Second Marriages

Arguments Over Parenting

Financial Problems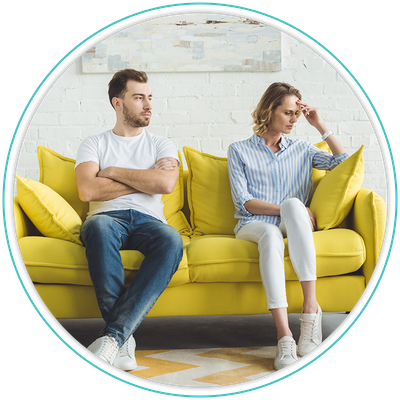 All of these issues are important for both parties in a marriage, but they are also issues that require some attention in order to avoid their negative repercussions. Sometimes, married couples can acknowledge the existence of these issues, and work together to figure things out by themselves. But sometimes, married couples need a counseling space where a mediator can listen to both sides, and help improve communication, understanding, and help you as a couple find a solution for a problem. Even just one marriage counseling session can enlighten you both to one another's perspective, and give you the tools to work on your own marriage, together.
How to Talk to Your Partner About Marriage Counseling
The first step in getting marriage counseling is talking to your partner about it. You might be feeling apprehensive about how they will react, but it's important to remember that marriage counseling is a positive step towards improving your marriage. We mentioned above that bringing up the topic of marriage counseling may feel embarrassing or shameful, but it's important to share how you're feeling in a calm way so that your partner can see things from your perspective.
You might say something like, "I've been feeling like our marriage has been lacking lately and I want to do something about it. I think marriage counseling could be a great way for us to improve our communication and connect with each other again." If your partner is hesitant about marriage counseling, that's okay! It's normal to feel apprehensive about seeking help, but you can assure them that marriage counseling is a positive step in the right direction.
At LSA, our marriage counselors are here to help you and your partner work through any challenges you may be facing in your marriage. We understand that every marriage is unique, which is why we tailor our services to fit each couple's individual needs. We offer a safe and supportive environment for couples to explore their relationship and work towards making positive changes.
The Benefits of Marriage Counseling
There are many benefits of marriage counseling, even for couples who are happily married! Marriage counseling can help you and your partner learn how to communicate better, resolve conflict, and deepen your connection with each other. Counseling can also help you learn more about yourself and your partner, which can lead to a greater understanding and appreciation for each other.
It's Never Too Early
One of the most common misconceptions about marriage counseling is that it is a last resort for saving a marriage. In fact, many couples wait until they are in a crisis to seek marriage counseling, but this isn't necessary! Marriage counseling can be beneficial for all couples, even those who are happily married. As we mentioned earlier, there are many benefits of marriage counseling, including learning how to properly communicate and work through conflict. These skills can be a great addition to any marriage, so why would you wait to start learning them?
If you and your partner are interested in marriage counseling, we encourage you to contact us today. We would be more than happy to answer any questions you may have about our services. We believe that everyone deserves access to mental health services, regardless of what stage of life they are in, so don't hesitate to reach out to us!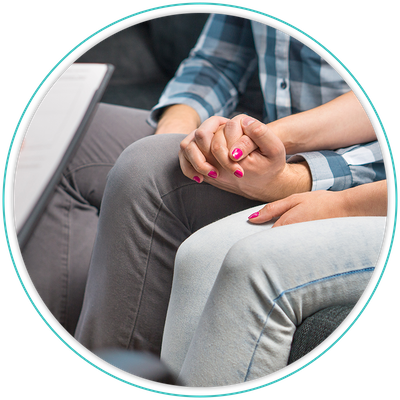 At Life Skills Awareness, our marriage counseling services are run by a variety of dedicated, compassionate, and experienced counselors who have worked with plenty of married couples over the years. With our marriage counseling services, our job is to never take sides, never encourage problematic behaviors, and provide an open space to approach these problems with maturity, and find solutions that benefit everyone involved. Our counselors will listen, absorb, and help develop a strategy that will provide opportunities for a renewed connection with your spouse. Regardless of what your marriage issues might be, our counselors have plenty of experience with couples and marriage issues of all types, and we will work diligently to find the right tools and support system that will help cultivate your marriage and relationship in the way you want.
Marriage Counseling in Hesperia - Life Skills Awareness
No relationship is perfect, and even for the most dedicated marriages and spouses out there, problems will arise, and sometimes you may need some help dealing with them. But you should never be embarrassed or ashamed of asking for help. You and your spouse should treat marriage counseling as an opportunity for reconnection, renewal, and responsibility for the quality of life you bring to each other, and the solutions you can find to maintain that. That's what our counselors at life skills awareness are dedicated to doing, so contact us today and schedule a marriage counseling appointment to get started.