Life is relentlessly tough for just about everyone. Whether you were born into privilege or had to really fight your way to get to where you are, life throws all kinds of frustration, trauma, responsibilities, and just bad luck to really anyone and everyone out there. A large part of growing and maturing in life is suffering through these difficulties and coming out the other side stronger, wiser, and more in control. But it's rarely that straightforward and simple. Sometimes the light at the end of the tunnel is so far away that it seems impossible to reach. Or sometimes we power through a difficult time only for life to throw us right back into another difficult situation or experience.
Life is already tough enough with all the struggles our days and years seem to throw at us. But trying to manage and achieve your own fulfillment, needs, values, and goals within all that turmoil? For many of us, this cyclical struggle can make life feel a lot more about just surviving, than actually living and thriving. But it doesn't have to keep being that way. Life coaching offers a safe space where you can actively think about and discuss the values and goals within your life that you want to achieve, with a compassionate and experienced counselor who is fully dedicated to helping you find the path towards those goals. With the Life Coaching services we offer at Life Skills Awareness in Hesperia, our team of counselors can work with you to make your life not just about surviving, but living and thriving. Keep reading to learn more!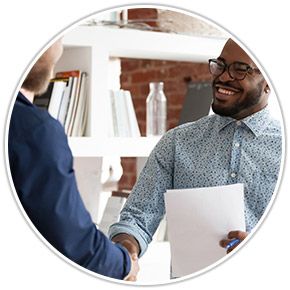 What is Life Coaching?
The idea of a "coach" comes from the wide world of sports. The committed men and women who support, guide, and lead their sports teams to victory are what we think of when we hear the word "coach". But what about a coach for life? While there are some important differences in this comparison, a life coach offers a very similar service. Life coaches are the committed men and women who support, guide, and lead their patients to achieve their goals. "Victory" is a lot less clear of a goal in life than in sports, and part of life coaching is working with you to determine what you would consider "victory", what you would like to achieve with your life, and most importantly, the path and the perspective required to get there.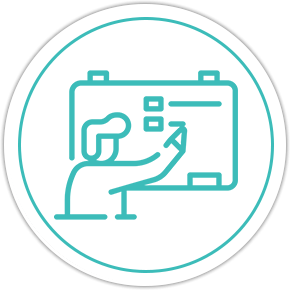 Strategizing For Your Progress
The first and most important step of Life Coaching with Life Skills Awareness in Hesperia is the initial assessment and strategy. When you sit down with one of our licenced life coaches, our first priority will be to make an assessment of your needs, values, perspective, desires, and goals and what in your life is currently hindering or stopping you from achieving those goals. By determining what exactly you want out of your life and the aspects that define it, our life coaches can help you create an action-oriented strategy that will put you on the path to achieve those goals.
Grow Your Abilities
Every human on earth is good at something and not as proficient in other areas. What sets others apart is their ability to grow in both strengths and weaknesses to improve in overall life skills. At Life Skills Awareness, our incredible life coaches are trained to not only improve your weaknesses, but grow your strengths.
Implement Change
Change can be hard for two reasons: it's often difficult to accept and it's hard to transition well. Whether you are someone who loves change or someone who is not quite as comfortable with shifting circumstances, it's important to be able to not only accept change as it approaches, but also implement it well into your life!
Learn to Grow
Growth is pivotal in living life, but learning to grow is something many people are not naturally good at! While growth naturally happens by necessity, if you are relying on natural growth, you may not be benefiting as much as possible from difficulties and changing circumstances. At Life Skills Awareness, our incredible life coaches will help you learn how to grow and glean everything you can from what life has to offer.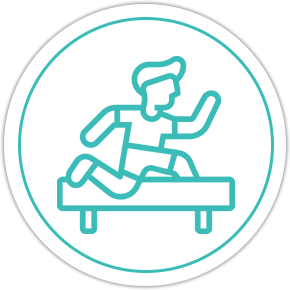 Surmounting What Life Throws at You
Part of this strategizing process involves you and our life coaches understanding what are biggest obstacles and issues you are facing, and finding the root of the problem in order to move past it. Maybe you want to lose weight and you haven't had much success so far. Maybe you are having issues with your coworkers and are struggling to work with them and/or do your job effectively. Maybe you are just feeling stuck and uncertain about how life will go and what you can do about it. All of these are common experiences for people, but the solutions to these problems are just as unique as the people who are suffering from them. Our team at Life Skills Awareness will work diligently with you to understand the full complexities of these issues, and provide the personalized strategy that will guide you to surmount them.
Catered to Who You Are
One of our favorite aspects of life coaching is the wide variety of people we get to work with and cater our services to. Every individual is unique, which means that every client we work with will need to strengthen different skills than someone else. Our incredible life coaches are trained and experienced in recognizing unique aspects of an individual and expanding on their strengths while growing their weaknesses in the midst of differing life circumstances. If you are in need of someone to walk alongside you, recognizing your unique attributes and helping you to implement change, reach out to Life Skills Awareness today!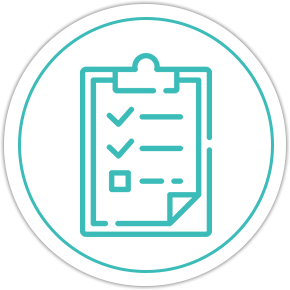 Implementing Change You Want, Through Tangible Steps
After our life coaches have worked with you to create a personalized strategy, the next step will be implementing tangible methods and perspectives that will help you actually achieve your goals and needs. Just like coaches of sport, our life coaches can't do it for you, but we will make every effort to support you and guide you through the tangible processes that implement the changes you would like to see. Whether it's a focused shift in your perspective, mindset, and reactions towards obstacles or a physical notebook of steps, desires, and goals of self-discovery, our team of licensed life coaches is here to support the change you wish to see, and lead you to the goals that you know you can achieve.
Why Hire a Life Coach?
Life is not meant to be done alone. Trying to raise a family, succeed at work, and pursue hobbies all while trying to invest in the lives of others is just too difficult to do without support. It's also too much to do without someone else pouring into you like you hope to invest in others. At Life Skills Awareness, it is our goal and passion to provide you with the life skills you need to not only succeed at all of your endeavors, but also to excel. If you are in a position in life where you feel like you are on your own, or just in a place where you feel like you are in need of someone to pour into your life — supporting you as your pursue what you are interested in and taking on — hiring a life coach is one of the best ways to find that support and work toward your goals.
Life Coaching Services in Hesperia - Life Skills Awareness
No matter your circumstances or the expectations you have for yourself, life is truly a difficult and relentless struggle for everyone. But there is a big difference between surviving each day, and looking to thrive for the rest of your days. Life coaching isn't a catch-all immediate solution for all the obstacles that life can throw at you. But it certainly can offer the knowledge, awareness, and control that you need to fight through each one of them, and grow into the person and life you want. Contact Life Skills Awareness in Hesperia today, and see how our team of life coaches can start helping you.