Trauma & PTSD Therapy
Paving a Path Toward Healing
Find Reliable Treatment For PTSD Symptoms
Facing a traumatic event or going through a traumatic experience can have very real effects and every person will react differently when they have experienced any kind of trauma. At Life Skills Awareness, the top-rated Trauma and PTSD therapy clinic in Hesperia, CA, our therapists work with clients who have experienced a variety of events, from abuse to war. We will work to understand the event itself, how it is affecting your life, and how we can reduce symptoms and increase your quality of life. Keep scrolling to learn more about our PTSD and trauma therapy, and be sure to contact Life Skills Awareness to schedule your appointment today.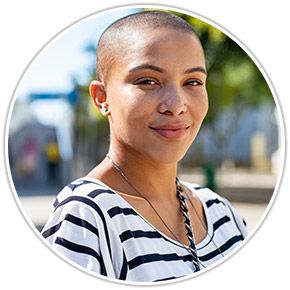 Goals of Trauma and PTSD Therapy:
TO FACE THE TRAUMATIC EVENT WITHOUT BECOMING FIXATED ON IT.
REDUCE OR ELIMINATE SYMPTOMS OF TRAUMA
SHIFTING THE FOCUS FROM THE PAST TO THE PRESENT
IMPROVE AND INCREASE DAILY FUNCTIONING.
ADDRESS ADDICTIONS ASSOCIATED WITH TRAUMA AND PTSD.
LEARN SKILLS TO AVOID SYMPTOMS FROM OCCURING AGAIN
Benefits of Trauma & PTSD Therapy
Trauma and PTSD therapy can offer a number of benefits for those struggling with trauma or PTSD. Professional trauma & PTSD therapy can help provide relief from your symptoms. Trauma therapy and PTSD therapy can also help improve a patient's functioning, allowing you to live a comfortable and fulfilling life. Better coping skills can also be learned with professional therapy, helping patients to better manage your emotions, stress, boundaries, and more.
Whether something happened to you directly or you were exposed to a traumatic event, PTSD can occur for a variety of reasons. At Life Skills Awareness, we strive to help clients cope with the symptoms, whatever they may be for you specifically.
There are a range of PTSD symptoms, including:
Re-living the event through stressful flashbacks, dreams, or memories.
Becoming numb to and avoiding people, places, or activities that are reminders of the event.
Easily becoming anxious, irritated, or angered, having trouble sleeping or concentrating.
With a dedicated and experienced therapist on your side, we can create a list of your own goals for each session. We will also help determine what triggers your symptoms, how they are affecting your quality of life, and how they may be affecting your relationships.
The counselors at Life Skills Awareness understand that getting started may be the hardest part, but we can assure you that seeking help is the best way to find relief from symptoms. We strive to create an environment where you will feel comfortable and safe, making the journey as simple as possible.
Schedule Your Appointment
If you have experienced a traumatic event and want relief from PTSD symptoms, then let the trauma therapists at Life Skills Awareness are here to help you. Contact us to get more information about our trauma & PTSD therapy solutions, and schedule your appointment with us today!